Wassup' my name is Duke. I like introducing myself as the one and only diplomat that holds a Bachelor's Degree in Physical Education. That's right, I'm a PE graduate turned career diplomat. Right now, I'm assigned as a Consul of the Philippine Foreign Service to a city called Chongqing here in southwest China.
Sports have played a big part of my life. I started playing Judo at 14 years old and I'm a two-time collegiate Judo champion. I played a lot of Fencing, Wrestling, and other grappling sports. I used to fight MMA professionally. I was once even on an MMA reality TV show. I still try to train in grappling and MMA once a week.
I started this website since there so much I love doing that goes outside the confines of the four walls of my office – Science, History, Sports, Traveling!
Well actually, I don't really know how this website will turn out. I don't have any specific plans on what I'll write about, I'll just build up this website putting up whatever I feel like writing about and take it from there.
If you've stumbled across this website, I'm glad you have. I've decided to create this website and just throw it out there in the endless ocean that is the Internet. Whether this website will find readers or not, I really don't know. But here I am, my opinions, my thoughts, my words and my pictures. My private website. Enjoy!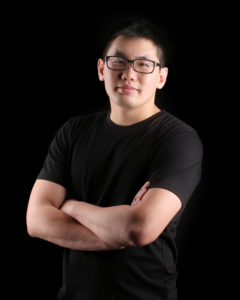 Oh, needless to say: all views or observations I have here are purely my own ramblings and do not reflect those of my employer or government.