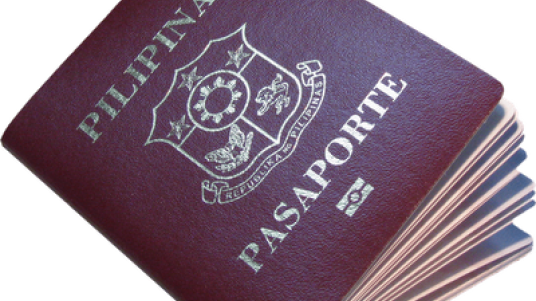 TABLE OF CONTENTS
Introduction
Who issues the Philippine Passport?
Who makes the Philippine Passport?
Where and How do I Apply for a Philippine Passport? (Requirements)
Types of Philippine Passports (Regular, Official, Diplomatic)
Online References on DFA and the Philippine Passport
The Advancing Technology & Security in Philippine Passports
Introduction
There are approximately 17 million Philippine passports in circulation. Yup you read that right. There are 17 million Filipinos in possession those insanely beautiful, super high-tech maroon windows to the world emblazoned with a gold inlay of the Philippine nation emblem. Passports in circulation – I love that statistic. Such an awesome visual, connoting a sea of movement. I was actually the first guy in DFA that calculated that statistic, or at least the first person who methodologically started keeping started keeping track of it. (In fact, at the time when I first calculated this statistic were three types of Philippine passports in circulation, uhm… more of that later). I absolutely love statistics which tell stories or paint pictures.
Let's strike a deal. If you are patient enough to read this article, you'll learn some cool and useful stuff about the Philippine passport.
There's a lot I have to share about the Philippine Passport. After all, I was head of the DFA Passport Division for a year, and for pretty much all of the time I was assigned in the DFA home office (the years I wasn't in China), I was working with passport policy and operations.
Why am I writing this? People who work in government often find it hard to write anything public about their work, for good reason. There's just too much involved when talking about vital public services. However, I feel that by me sharing interesting facts and ideas about the Philippine passport, I will get people to appreciate their Philippine passports more. If I am able to make at least one Filipino more proud of his or her passport, this article would be a success in my book.
Let me also add that this article is by no means any official announcement. Just like in my article about the Foreign Service Officer's Exam, these are just what I would say to any friend or acquaintance I bump into in a coffee shop who happens to be interested about Philippine passports. These are my personal thoughts, and after all this is my "private website" as you can see on this website title. So instead of keeping my conversation with that friend I bumped into in coffee shop to ourselves, I'm sharing what I know about passports for the benefit of everyone interested. Everything I am saying is also public information easily verifiable on open sources online.
I imagine this article will be appreciated by Filipinos who travel often. I guess to cast the net even wider, anyone who has a Philippine passport might find this article interesting.
So now that I'm done with the lengthy intro I always try avoid but end up doing, let's dive right into the topic: the Philippine Passport.
Who Issues the Philippine Passport?
The Philippine Passport – who issues it ? In the Philippines, the passport is issued by the Department of Foreign Affairs, or our country's foreign ministry if seen from a foreign country's perspective. While in a lot of countries it is the equivalent of the DFA, such as the State Department in the US, which issues the passport, that's not always the case. In some countries, for example, China, Brazil and Russia, it is the another government agency which is or has oversight over the police which issues the passport.
Does DFA actually make the passports too?
While DFA is in charge of issuing the passports overall, the passport booklets themselves are made by another government agency. For at least several decades the booklets were made by the Bangko Sentral ng Pilipinas (BSP), until this function was turned over around to APO Production Unit Inc. (APO), a government-controlled corporation, in around 2015.
What's APO Production Unit you may ask? You're pretty familiar probably with BSP but APO? APO is one of the three government printers together with BSP and the National Printing Office (NPO). Perhaps you've already seen APO products without you knowing it. They are most popularly know for printing the Philippine Excise Tax Stamp, those shiny holographic stamps on cigarettes sold in the Philippine. Their security printing plant is in Malvar, Batangas, in a super duper secure location.
If ever you have an old passport with the passport number that starts with the letters XX, EA, EB, or EC, you have one of those passports made by BSP. Those really old green passports were made by BSP as well (more on that later). If you have a passport with a number that starts with a P, you have one made by APO.
Where and How do I Apply for a Philippine Passport?
Okay, so now we know it is DFA that issues them. So how do I get one?
First of all you have to be sure you have the requirements. The absolute first thing is that you must have Filipino Citizenship. Are you a Filipino citizen? I could write a whole book on the issue, and books on this issue have been written. For most of the Filipinos living in the Philippines, this is a no brainer. But for some of us, the question is not that simple. Were our parents Filipino citizens? When were you born? Did you attain a foreign citizenship? I'll tackle this in the future.
Now assuming you have Filipino citizenship, here's the one single most common question about passports – What are the requirements?
The requirements depends on a few different factors, but they are very reasonable. They will depend on whether you are applying for the first-time (new), renewal, married (if you want to use your married name), a minor and whether there are citizenship issues. It will also matter whether your passport is lost, and if it's lost whether on not it's still valid.
The king of all resources of what the requirements are for the Philippine passport is the webpage maintained the DFA – Office of Consular Affairs for its passport services. This is the single most important webpage on passport requirements. Please take the time to check it.
For the case of those with Filipino citizenship issues, you may want to check out the different contact options in this section of this article here: Online References on the PhilippinePassport.
Where do I apply? There are a number of places to apply.
If you are in the Philippines you can apply at any of the different field offices of the DFA, called Consular Offices. You can get check out the list of the Consular Offices in this Directory of the Office of Consular Affairs. Just scroll down past the list of management offices and you will find a list of all the Consular Offices and their contact numbers. You can also apply at the DFA-Office of Consular affairs itself along Macapagal Ave in Paranaque City, Metro Manila. Remember that in all of these offices in the Philippines, an appointment is needed which you can get at the Passport appointment site.
At the Consular Offices in the Philippines (and the main office in Paranaque), they accept walk-in applicants for some special groups, such as senior citizens, persons with disability or PWDs and OFWs with jobs waiting for them overseas. However, in some of the very crowded Consular Offices in high-population dense area, they may impose a "cut-off" on walk-in applicants, meaning that they limit the number of walk-in applicants they accommodate. Even if you are a senior citizen, or you belong to one of the special groups, you can still get an appointment at the Passport appointment site.
If you are abroad, you can apply at any Philippine embassy or consulate. You can find the official list and contact numbers at the Directory of DFA's Embassies and Consulates. The DFA is also now implementing an appointment system at some DFA embassies and consulates. So you can check this out at the DFA passport appointment page for this as well.
There are also sometimes mobile passport missions or Passport on Wheel missions or POWs, but there are not permanent site. Rather they events where DFA bring the passport personnel and equipment to an off-site location, such as a mall, and you typically have to know and reserve a slot in advance.
What are the different types of Philippine Passports?
A creative person can probably classify Philippine passports in a number of ways, but I guess from the eyes of DFA'er (I just invented that word) most fundamental way to classify a passport is into the different types. (Geez… classify into "types" I guess that wasn't so helpful, uh… let me explain.) By types I mean regular, official, and diplomatic.
Regular passports – Let's start with the regular Philippine passport. These are maroon in color and are the ones we usually associate with the idea of getting a passport. Yup, these are the passports you get an appointment and line up at the mall. They are the type people usually refer to when they mean passports. They make up 99.99% of all Philippine passports issued.
Official passports – Official passports are the ones that cause the most confusion. They are typically issued to government employees who are going to travel abroad for a work-related trip. They are red in color, which probably confuses some people when talking about passports, since hey, maroon is a kind of red, ain't it? Also I find that the word "official" in itself is confusing. If it was issued by a government agency, isn't it "official" too. "There aren't any 'unofficial' passports, are there?" some would think.
Don't worry, these official passports are different kind of red quite distinct from the maroon. They're bright red. And you usually will need some kind of endorsement from your office, which would be be a government offices, since they're normally government employees. These official passports can typically only be applied for at the DFA in Macagapal Ave. near SM Mall of Asia.
It's important to note that, these official passports, and diplomatic passports for that manner, should be used for only for official travel, meaning travel for government employees or officials for work, like attending a meeting or conference oversees. These typically cannot be used for leaving the Philippines for personal reasons, such as visiting friends or relatives or for tourism. For personal travels, government officials need to use their regular passports. (I'll be writing an article for government employees traveling abroad, so just let me leave this sentence here to remind me to write it one of these days.)
Diplomatic Passports – Philippine diplomatic passports are issued to, as the name suggests, Philippine diplomats. They are also issued to certain high-ranking government officials and people. Which government officials and people? There is a law which enumerates who gets to be entitled to Philippine diplomatic passport. That law is Republic Act 8239 or the Philippine Passport Act of 1996, which is actually the main law that covers and regulates the Philippine passports. But these would be people such as the President, former Presidents, the Senate President, Chief Justice, and the like. If you wanna know more, check out the law linked above.
(Learn More: What are the advantages of using a diplomatic or official passport?)
Online References on the Philippine Passport
So what are the official channels of information on passport information. Official information can be found at the official websites of the Department of Foreign Affairs or DFA, the official DFA facebook page, the official Twitter account of the DFA, the passport appointment webpage. and website of the DFA Office of Consular Affairs webpage. These four places are different official websites (well, I guess you can call an FB page a website). Each Philippine embassy and consulate will also have its own webpage where you can get information about passport services localized to your country.
How would each communication channel or reference be different? Let me walk you down the different lanes.
The DFA official website – This DFA official website which is at https://dfa.gov.ph is where you would find the top stuff about the work of the DFA, which includes the issuance of passports.
The DFA Office of Consular Affairs website – the DFA Consular Affair this subdomain of the DFA official website which is the online home of the Philippine Consular Services, which includes passport issuance. The address is https://consular.dfa.gov.ph/.
The DFA official Facebook – The official FB of the DFA at https://www.facebook.com/dfaphl/is where they disseminate public announcements. It's what DFA and other foreign ministries would call Public Diplomacy.
The DFA official Twitter – the DFA official Twitter account at https://twitter.com/DFAPHL is another social media platform DFA uses to interact with the public.
Passport Appointments – https://passport.gov.ph is the website you want to visit if you want to get an appointment. For here, you will be able to book an appointment in practically any DFA Consular Office, or our branch offices in the Philippines. Right now, this is being expanded to passport appointments in our embassies and consulates as well.
Embassy and Consulate website – If you are overseas, each Philippine Embassy and Consulate also has its own website which you should checkout. The official list of all of them are on this directory of Philippine embassies and consulates. If it looks a bit confusing if you, you just have to use the drop down option to select the country you're in.
The Advancing Technology and Security in Philippine Passports
In the past few decades Philippine passports have gone through a series of technological and security upgrades. While we can go back to the time of the Spanish Colonisation when we talk about travel documents for Filipinos, I'd like to focus on the rapid advances in the passport technology and security the last few decades.
You may have noticed I lumped together technology and security. This is because the technology is meant to keep the passport secure. By secure I mean it's tamper-resistant, difficult to forge, and there is a strong link between the passport and the bearer.
Post World War II Philippine Passports
Post-World War II Philippine passports had a little window in the front cover so the name could be displayed. They were largish documents made from relatively regular material. Passports pretty much stayed the same for several decades after WWII.
The Brown Passports
I wasn't able to dig up the records of when they started issuing brown passports, but I was still able to encounter lots of the brown-coloured passport's of the 80's and early 90's when I was joined DFA in 2009.
These passports were produced by Bangko Sentral ng Pilipinas. While terms of security features they were still rather basic compared to today's passports, they represented a huge leap in security and technology compared to its predecessor. The passport booklets already started using the Central Bank's security paper, precise perforations or holes on each page with each passports unique passport number, and other advancements.
They also were already the same size as the modern passports. The picture was still pasted on and they were hand-scripted, meaning that someone with a pen would actually write down your name, birthday and other details describing you (such as hair colour) and distingishing marks.
Just note too that color photography for wasn't widespread back then and passport pictures were often black and white.
The Green Passport or the MRRP (Machine-Readable Ready Passport)
The brown passports went through an upgrade on May 01, 1995, when the Green Passports, officially know as then Machine-Ready Readable Passports or MRRPs were launched. While they were still hand-scripted and needed you to submit an actual picture which was stuck onto the passport page, BSP was able to incorporate more technology into them, such as laminates that would be tamper evident.
Some creative people would find ways to swap one picture with another in the passport or tamper with in in other ways, known as "baklas" passport. Since they data-page details were made by hand, blank green passports going missing were a threat (where someone could make-up another identity).
It was during the era of the green passport that many Filipinos go their first passport as the the OFW boom started going into full swing at this time. The iconic green color is vivid in my mind as this is the passport I first used as a kid.
They were called MRRPs since the plan was that the passport would be ready to print a machine-readable code on the data page, as was the technology that was catching on. This never pushed through with this series of passports.
The Machine Readable Passport or MRP
The MRP was official launched on 17 September 2007. This was the first passport that started using the maroon color still used today (albeit a slightly lighter tone).
This was the first passport wherein the picture and the data was printed out instead of hand-scripted. There were also advanced security features such as microtext (small writing) started appearing on the passport.
The main technology company which helped DFA with the MRP was the Japan-founded technology Goliath NEC.
The e-Passport
The first Philippine ePassport was issued in 2009. This was the first passport to use biometric data of the passport. I got deeply involved in the launch of this passport as new officer of DFA. The main technology company that helped the DFA was Oberthur Technologies, which joined hands with another company of form Idemia.
Being a biometric passport, the fingerprints of the applicants were collected which we would put through in an Automated Fingerprint Identification System or AFIS, which means we would compare the fingerprint of the applicant with all other fingerprints in our database. Awesome.
This time was exciting since there were three types of passports in circulation at that time, green passports, MRP and ePassports. I spent some of the best years of my life just trying to keep up with all the developments.
In the ePassport, the DFA is now launching the third generation ePassport (or maybe by the time you read this it would be out already)
End of Article
Okay, I guess I've made this article quite long already, so I'll probably stop at this point. I'll probably get back to it and write more. I hope I was able to present information on the Philippine Passport.